You can access your app's logs at any time from the settings page under the tab Logs: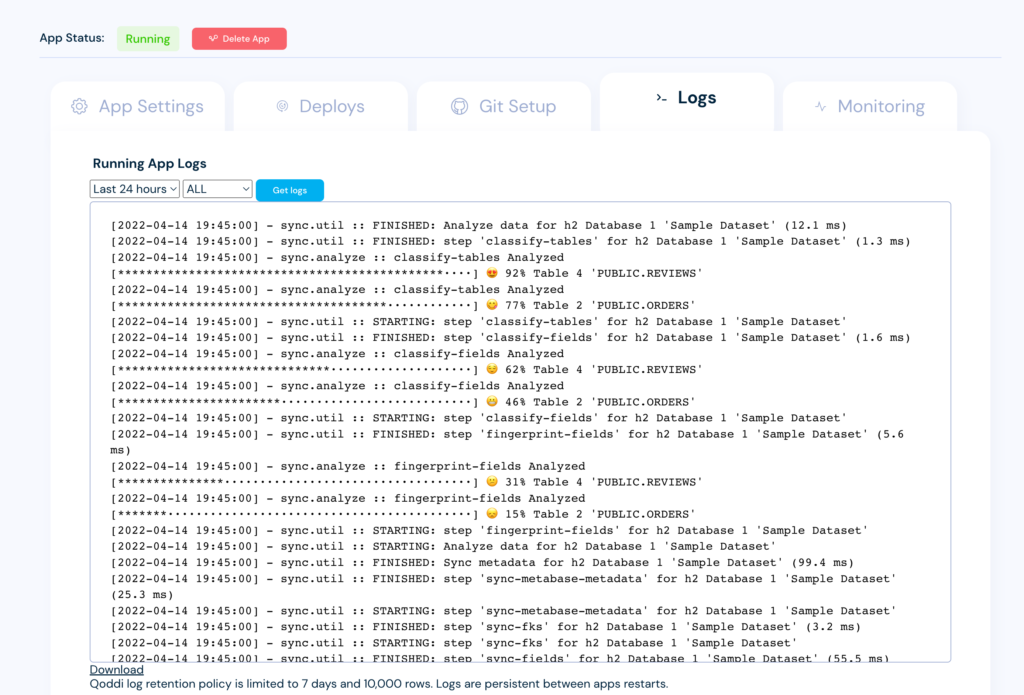 On Qoddi, logs are persistent between app restarts and new versions for up to 7 days and 10,000 lines (whichever comes first).
You can filter the results based on the timeframe and app logging level. Note that the logging level available for your app depends on the language and stack you are using and all levels may not be available for your app.
You can also download the logs by clicking the "Download" button.
If you need more persistence or app-specific logs we recommend third-party services like LogDNA. LogDNA offers direct integration with most of the languages available on Qoddi. Note that, at this time, it's not possible to configure a log faucet or to use Logdna's (or similar)agent with app hosted on Qoddi.